Understanding Long-Term Care Insurance Options
Whether or not they prepared financially for it during their working years, the need for long-term care is a reality that most seniors must eventually face. Every situation is different, but most people as they age will either need long-term care themselves or find that their spouse needs it. Without proper planning, that can be a sobering truth indeed.
Long-Term Care Insurance Options for You
A 2017 study by Genworth Financial shows that long-term care, independent of medical bills, costs seniors anywhere from $18,000 a year (adult day care) to $97,000 a year (private room in a nursing home). And it's a scenario the majority of seniors will face; about 70 percent of 65-year-olds will incur some type of long-term care costs in their lifetime, at an average cost of $138,000 per person.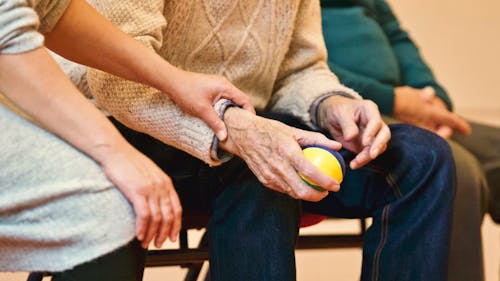 For those who start thinking about long-term care resources in their '50s, purchasing a long-term care insurance policy could be a prudent option. But the premiums generally cost between $2,500 and $5,000 a year, and a senior will need to keep paying for the insurance after retirement. As with all insurance, it's a gamble to theorize whether the expenditures in your younger years will be worthwhile, since no one knows how healthy their retirement years will be.
Other Options for Long-Term Care
Another option, and a relatively new product, is a life insurance policy with a long-term care rider. These policies are structured to allow for life insurance payouts when the policyholder is younger and has beneficiaries to protect, which will turn into long-term care coverage in that person's later years. The rider accumulates the most value when entered into in a person's '40s or '50s.
When a senior faces a dire need for long-term care, other options do exist to help fund that expense even if that individual didn't plan for it in his earlier years. Some seniors liquidate assets like houses and cars, which they no longer need if they are moving into a care facility, to pay the bills. Others, if their assets have become depleted, can use Medicaid to help pay for continued care. But those who don't wish to drain their resources or find themselves restricted to Medicaid-accepting facilities might find themselves in a bind with a pressing need for an alternative income source.
Life Settlements for Long Term Care Needs
Enter life settlements, in which seniors sell unwanted life insurance policies and receive a cash windfall that can be used for long-term care needs. Not every individual qualifies for a settlement, but declining health can often increase the odds that a settlement will be favorable. To learn whether you or your loved one could pursue a life settlement, try Magna's simple life settlement calculator, or schedule a call with one of our specialists today.